Sharing (copy)writing skills
Over the past 2,5 years I've had the honour – and pleasure- of working alongside the people behind Iraqi Innovators to help aspiring writers improve their (copy) writing skills. 
Iraqi Innovators is a "non-profit organisation with a mission to increase women's involvement in the tech sector, upskill job seekers, and change the international narrative about Iraq."
The collaboration started mid 2019 when Zahra Shah, founder of Iraqi Innovators, asked me to mentor one of her copywriters. Having done some writing mentorship in Sierra Leone, I gladly accepted the challenge to help a talented writer improve her English writing skills. It was a challenging and engaging experience.
For starters, I wasn't familiar at all with Iraqi culture – let alone understand their linguistic culture. Also, Fatimah, my mentee, had to publish articles in both English and Arabic. Which meant that the issues she faced had to do with translating and rewriting prose in two very different languages.
I do love linguistic challenges.
After about six months, Fatimah greatly improved her grammar, style, and diction. What I hadn't anticipated was that majority of the mentorship involved the act of writing articles. Meaning planning, sentence and paragraph structure, argument structure, rewriting, and editing.
Fatimah wanted to share her new knowledge with other writers. As such, we organised a few Creative Writing Club  online sessions with Iraqi Innovators.
Digital Copywriting Programme 2020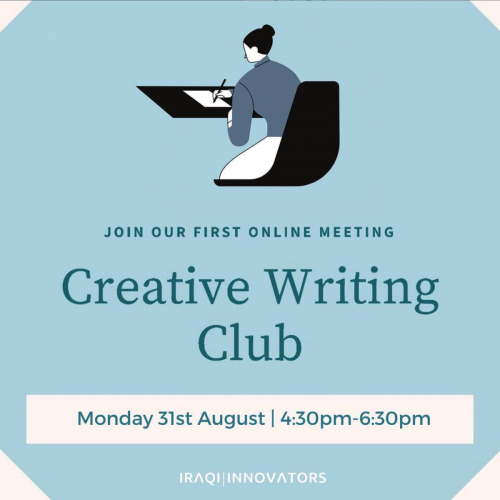 Since the virtual is detached from a physical space, I used the opportunity to invite members of my Kanti, the Sierra Leonean writing club of which I am a member. The result: a Dutch-Sierra Leonean- Iraqi- British mixture of (aspiring) writers, sat behind a desktop, sweating over writing exercises.
I did sessions on sensory writing, creating writing plans, pitching, structure, and more. But the issue was that the meetings became part of an unstructured curriculum. Which is great, but it lacked the attention a curriculum deserves. It needed research, continuity, and a larger team of people to co-develop a curriculum that would be relevant for the intended audience.
Digital Copywriting Programme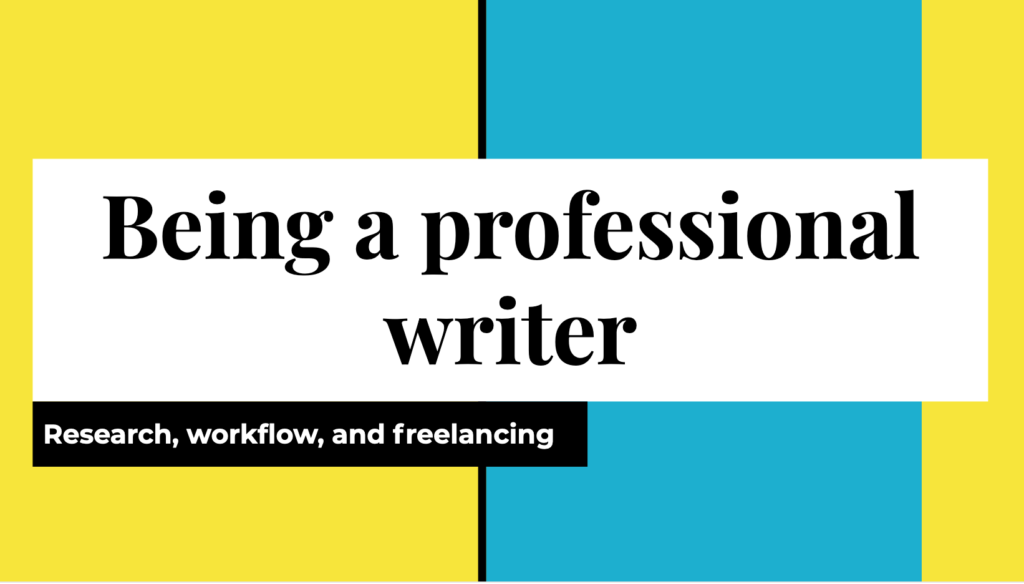 Iraqi Innovators launched the first Digital Copywriting Programme in April 2021. They partnered with Ruq3a, a creative ad agency, with whom I co-created the curriculum. The programme was 8 weeks long, with three sessions a week.
As lead mentor, I did a session on research and writing processes, devised the majority of the curriculum, and supported the lead trainer during the online sessions. As the programme was tailored to help Iraqi writers find copy and content creator jobs in Iraq, I worked closely alongside Mays Yasser to localise my writing experience and make it relevent for our audience.
A total of 14 copywriters from Iraq successfully completed the programme, ready to start their career as copy writers and content creators.
#Proud.