Mama Florijn: Made in Zuidoost is one of the most exciting projects I've ever worked on. Period. What makes it so? Well, consider the following bullet points
It's a project by and for residents of my are: Amsterdam Southeast (Bijlmer);
I am able to shape my role as researcher and writer to how I see fit (read: artistic freedom);
It's an interdisciplinary art project – I'm working with photographers, muralists, artists, and local actors and organisations;
I write in both Dutch and English, and am regularly publishing beautiful collab pieces;
The workmethod is 100% cyclical and inclusive.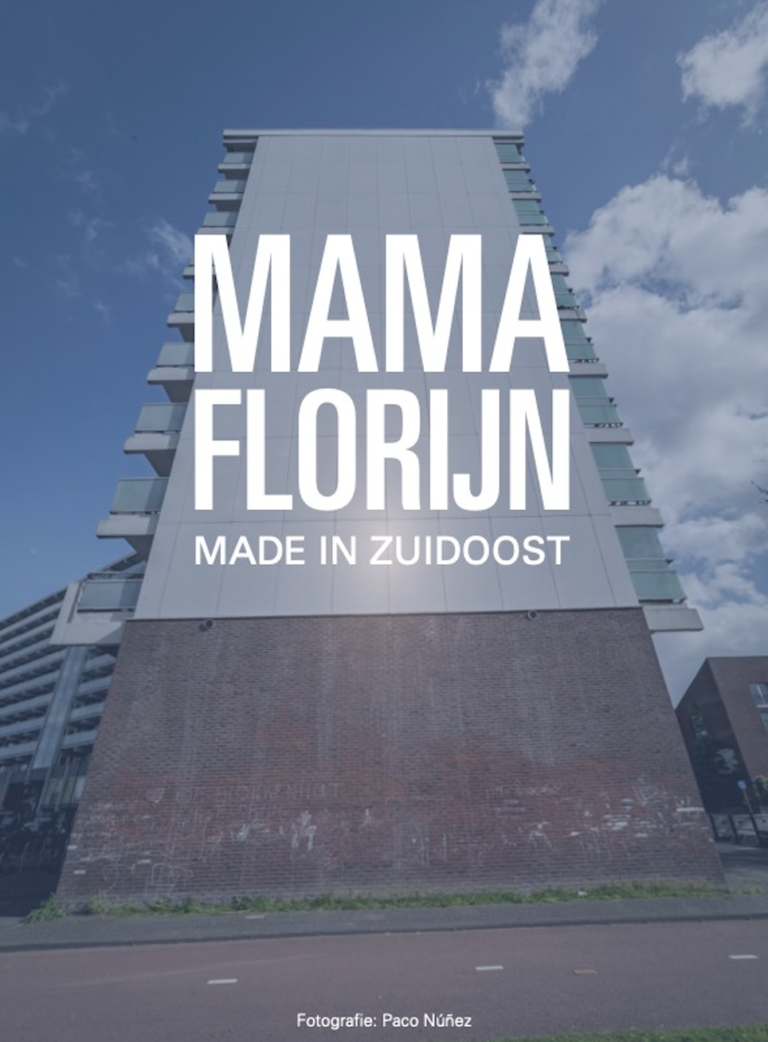 Briefly put, Mama Florijn: Made in Zuidoost is an ambitious art project initiated by, and for, the residents of Florijn. In the coming 2-3 years, we will create a mural artwork on the facade of Florijn Noord, an art book, a series of Flatkranten (newspapers), and a podcast series. 
This summer we also organised a series of activities for the residents on the Florijn Zomerterrein. Currently we're working on the third edition of the Flatkrant, written by yours truly.
In light of the major changes Amsterdam Southeast is going through (and the ongoing threat of gentrification) we started this project because we want to express how colourful, special, and meaningful Florijn is. In other words: we show our colours, demonstrate how residents make the city, and that we recognise our own value in order to positively benefit from the renewal of the Bijlmer – instead of being swept away.
We launched our project in June at New Metropolis. You can re-watch the livecast (in Dutch). And you can skip to 25:00 for my explanation of the story collection process, and what it means to adopt a cyclical and inclusive workmethod.
As I've stated above, I am the researcher and writer on this project. What this means is that I conduct interviews with the residents, transcribe them (no software, ouch), interpret them into stories, and then sit with the residents to alter my version of the story until it's ready for publication.
This can be the Mama Florijn website, the art book (to be published somewhere in the vague future), or the Flatkrant.
Yes, let's talk Flatkrant.
I conduct interviews, and from these interviews I see certain themes emerge across different (types of) residents. One such example is the elevator, bringer of motion and (un)wanted encounters. I discuss these findings with the Mama Florijn team, and then we create a newspaper publication that we distribute among the Florijn residents. Other residents get the opportunity to respond to the issue at hand, and we ask stakeholders, such as the housing association, to share their perspective with us.
So far, we've published two editions. And, wow, they are super popular.
There's more to come, and I'll update my website regularly (promise!). Meanwhile, let me know what you think about the project. Send me an email : esther@mamaflorijn.nl