a decolonisation and recontextualisation effort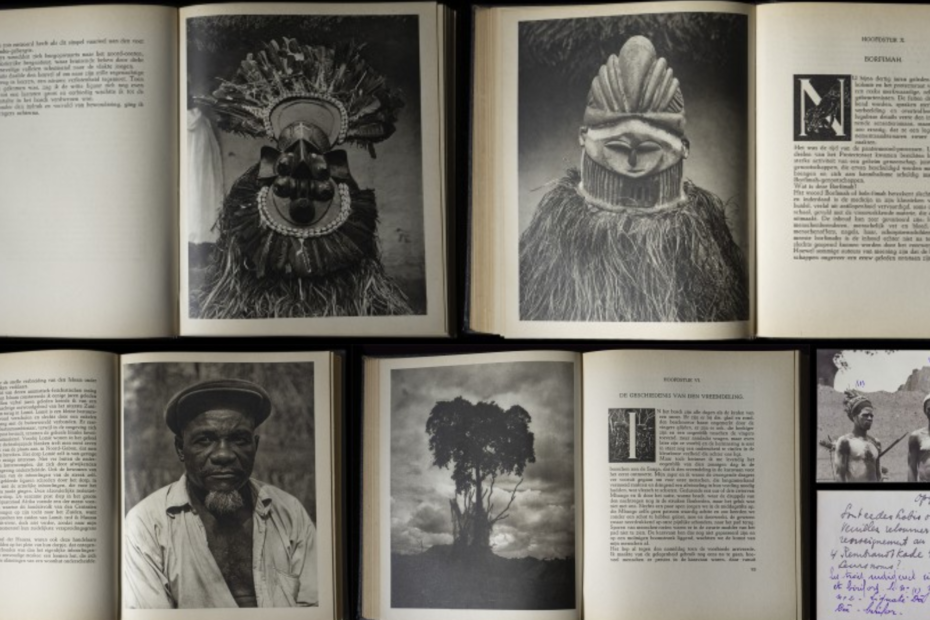 Reframing PJU is a project initiated by Andrea Stultiens. In this ongoing project, Stultiens aims to recontextualise and deconstruct photographic material from the Paul Julien archives. Paul Julien travelled the African continent multiple times in the early 20th century and documented his 'explorations' in photographs, writings, and audio-visual materials. He was a charismatic media personality, and his publications were popular in the Netherlands at the time.
Nowadays, his framing and contextualisation can be seen as problematic. The people, places, and objects he captures became smothered in the beliefs of Paul Julien. Heavily influenced by pro-colonialism, Western scientific reasoning, and missionary rationalisations of 're-educating the dark continent', Julien portrays an image of the African that may have affected the still-existing stereotypes surrounding people of colour in the Netherlands. – want more? Read here (Dutch)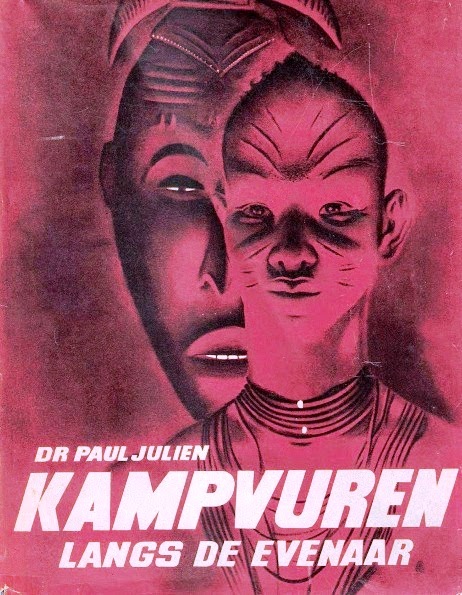 My role in this project is to help remove Julien as the centre point of his work, and instead create new space to reinterpret meaning of his captures. As a second-generation Sierra Leonean, Julien's portrayal of Sierra Leonean culture, its people, its places, is both painful and illuminating. As a writer, I admire his narrative skills. As a Dutch woman, his portrayals cause me shame.
I will write a series of letters to the characters of Paul Julien's bestseller book: "Kampvuren langs de evenaar." Because to me, that is what they are. Fictional beings. Symbols created to further Julien's exploring enlightener narrative. Hyperboles and hybrids of people and places that once existed in a felt reality. Now blown up to become shadowy images lingering in the intangible reality of story-space. Where stereotypes and antagonists are born. Where we feed the dominant ideology that allows explorers to conquer new worlds, to enlighten the backwards, to better the wrong.
It is odd, to me, to point to a paragraph and wonder whether it is the origin of the false belief that black people are lazy. Or to see the blueprint of so many NGO advertisements of sickly, impoverished black children when I page through his book.
But this project is not about claiming victimship. This is about removing his captures from his ideologised possession, and instead honour that on which his fiction is based. Real people, real places, real stories. And perhaps, by writing, I can disarm the power of
his
writing. Because that is something that I can do. Today, in 2021, when the power of narrative might be stronger than ever, I can show you how it's done. In this new century, where the horrors of the (colonialised) past still affect the lived realities of so many, we are in dire need of revisiting the central works that affected the world view of so many in the past. We rethink the hero status of explorers and traders. We rethink the rationale behind preserving African art in Western Institutions. But most of all, I believe that we must rethink how we think.
Read more about Reframing PJU on the website. Also, we are currently working on 9 x 12 a series of (Dutch) podcasts where, together with Dija Kabba, we interview people belonging to the West-African heritage community in Amsterdam Southeast.